Safety Assured
Trade with unmatched confidence in the European car market
.
Meticulous safety measures, including in-depth VAT compliance checks and rigorous verification at every step, make your trading experience secure, smooth, and transparent.
Drawing from our years of experience and numerous successful transactions across Europe, we've honed a system you can fully trust.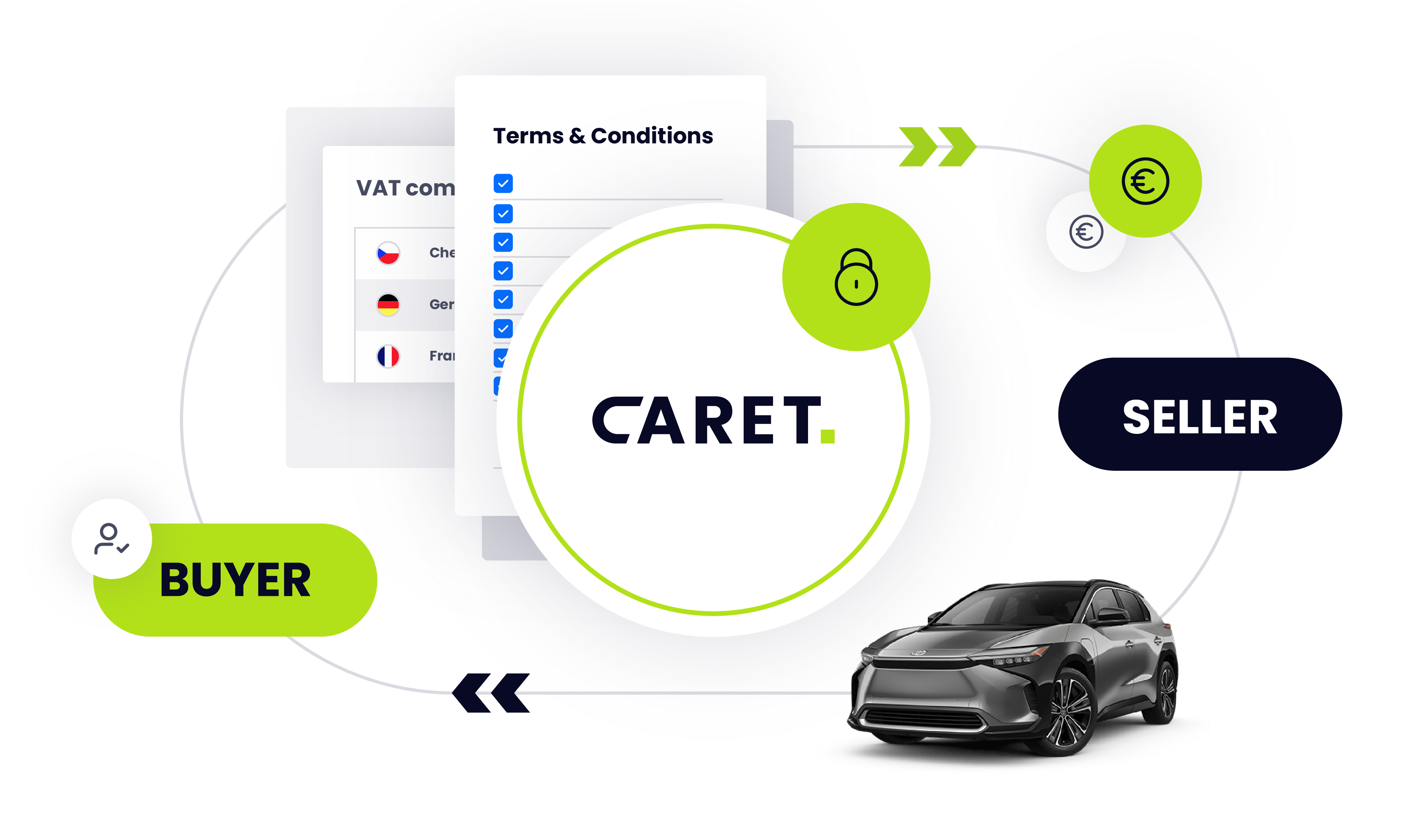 Caret is your
only business
partner.
Register for FREE!
The transaction fee is INCLUDED in the car price!
Trade in your country's CURRENCY!
The platform is TAX compliant!
Why is SAFETY ASSURED IMPORTANT?
1

100% Money and Product Guarantee

We guarantee that the products will be delivered as described, on time. In the rare event of delivery issues, we offer a 100% money-back guarantee. Our partnership with leading transportation companies ensures responsibility and care for the cars throughout the transportation process.

This commitment to quality is why self-transportation is not allowed, allowing us to uphold our promise of delivery and condition.

2

VAT Compliance Assurance

Each transaction undergoes thorough VAT compliance verification, safeguarding you against any potential legal or financial complications. We meticulously ensure that VAT is correctly handled, providing peace of mind and security in your transactions.

3

Rigorous Member Verification

At CARET, trust starts with our community. Every member undergoes a strict verification process before joining our platform, significantly reducing the risk of fraudulent activities.

This stringent onboarding ensures that you're dealing with verified, trustworthy sellers, further smoothing your transaction process.
CARET's Safety Assured goes beyond the promise of security; it's our commitment to you. From our 100% money and product guarantee to our diligent VAT compliance and member verification, every aspect of your transaction is safeguarded.
Safety in automotive trading isn't just an option; it's an assurance with CARET.

The smart way to trade cars in Europe
From market analysis to margin maximization – discover how our marketplace can elevate your business
Let's talk and grow together!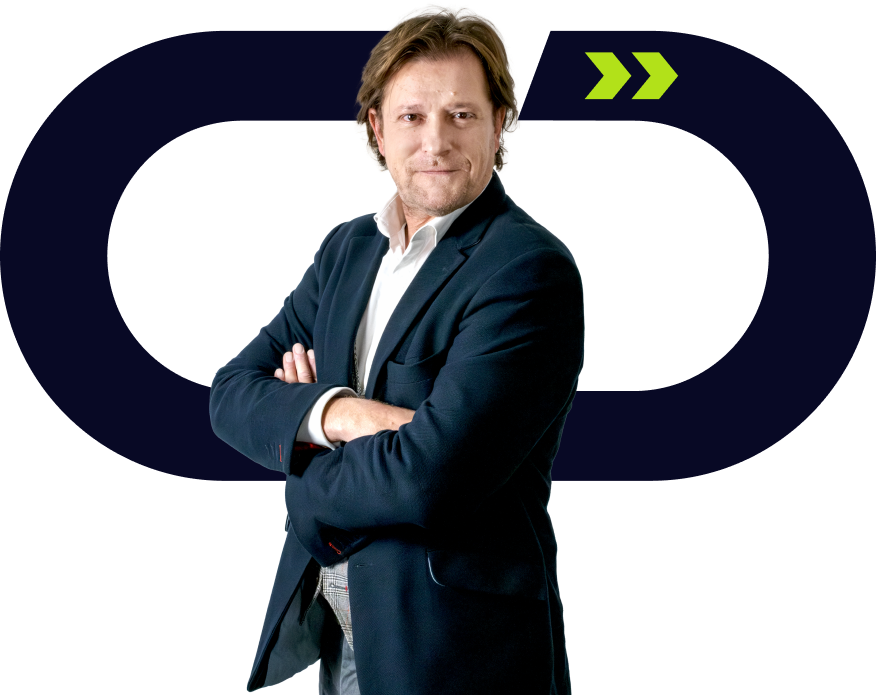 "As a frequent buyer in the European automotive market, operating primarily in France, CARET has revolutionized the way we do business. The platform's ability to connect us with a diverse range of vehicles from across Europe has increased our turnover, enabling us to source exactly what our market demands. One of the standout features for us is CARET's response to our buying demands: it not only presents a list of cars that match our criteria from all over Europe but also intelligently shows us the closest matches, clearly marking any missing equipment or differences. This detailed comparison is invaluable, making it far easier to decide on potential purchases and communicate effectively with our clients. What's also beneficial is how all transactions, regardless of the seller's location, are conducted in our local currency, simplifying the financial process immensely. Not to mention that all the communication is run in our language.The assurance of compliance and security in every deal has given us the confidence to expand our offerings, and CARET's seamless handling of cross-European transactions has been instrumental in improving our margins. For us, CARET is more than a platform; it's a key strategy for growth and profitability in a competitive landscape"
Alexis Padioleau
Qarson, France